So, you are preparing to take the ASWB exam, but you can't seem to find or understand Community/Macro Practice content. You feel like you're all over the place & you need to get clear on what to study so that you can stop spinning your wheels. SSWEP's masterclass will help move you from confusion to clarity in no time! With all of the major topic, accompanying practice questions, & A LOT of quiz questions, you are SURE to gain confidence in this are of the exam upon completion of this class!
Savvy Social Worker Exam Prep has the BEST study resources for social workers at all levels who are tired of GUESSING and STRESSING about how to pass their licensure exams!

What is Macro Social Work?

Macro social work entails changing, negating or repairing large scale systemic issues that affect large groups of people or entire communities and cultures.
Macro social work encompasses practices like social work research, program development for small and large communities, community-based education initiatives, policy analysis and advocacy, non-profit administration and leadership, and organizational development.
Disclaimer: The licensure preparation programs and materials associated with them were not included in the Association of Social Work Board's Approved Continuing Education (ACE) review and are not approved by ASWB for continuing education nor endorsed by ASWB in any manner.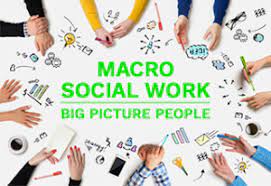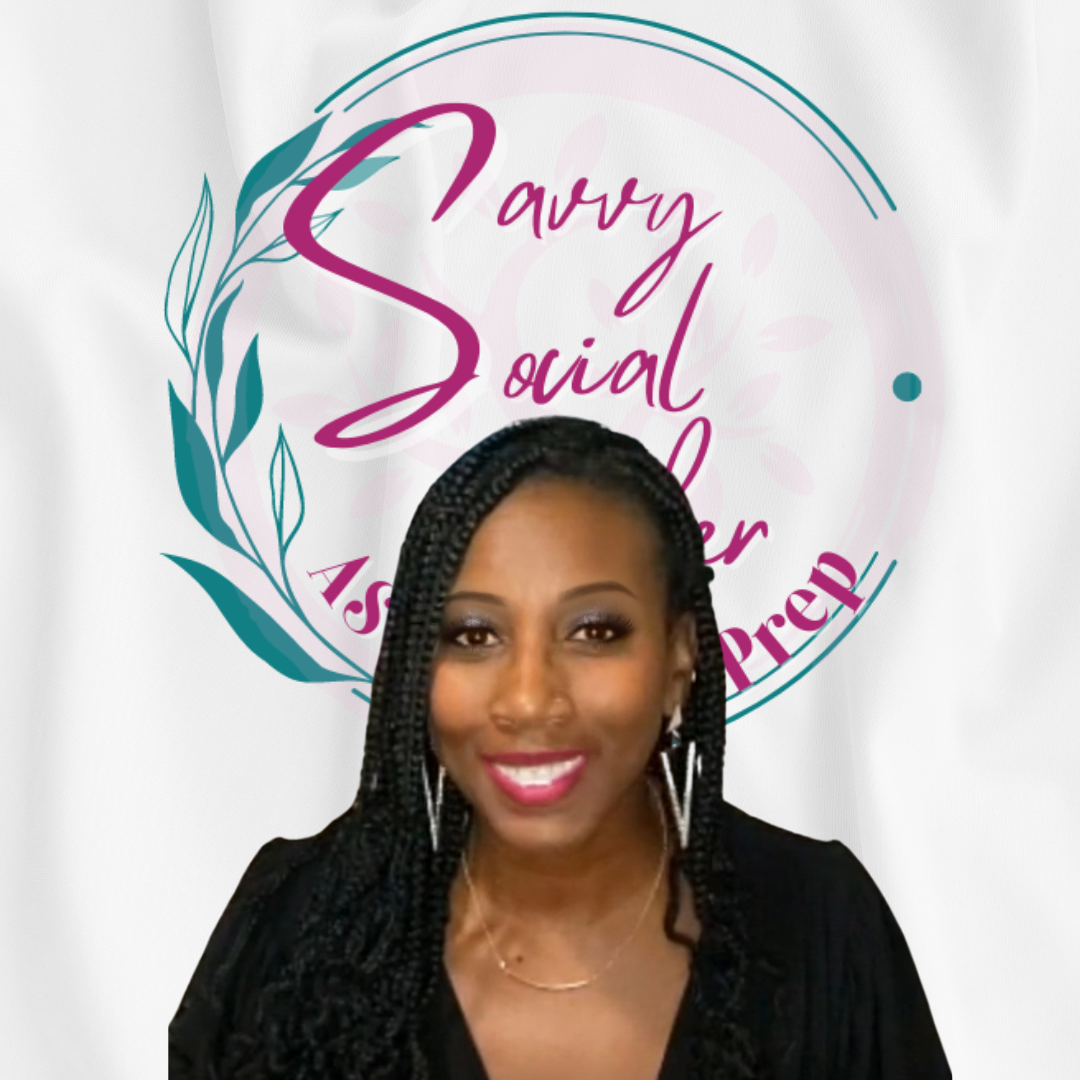 Program Facilitator/Instructor
Hello! My name is Kimberly. I am a Licensed Clinical Social Worker, Therapist, and ASWB exam prep coach. I am sincere about helping my colleagues simplify their areas of weakness and overcome their struggles to pass the ASWB exam. I have a very unique coaching style to help get you straight to the point. I've poured my knowledge, research, experience, and passion into this program in hopes that it will help provide you a simplified, structured study system to help prepare you to PASS your upcoming licensure exam.
I. Get. It!
Many of you have jobs that are dependent on you passing this exam. Others have been out of graduate school for a long time and feel out of touch with the broad amount of content tested on the ASWB Exam. Finding the right licensing exam training and exam prep program can be challenging with so many options - books, workshops, apps, and other online options.
The Savvy Social Work Exam Prep course allows you to study at your own pace AND study on the go!
Please feel free to reach out to me @ [email protected]
Frequently Asked Questions


Is the study material for the Bachelor's, Master's or Clinical exams?
ALL
How long can I access this course?
60 days
What if I need more time?
Extensions can be purchased for $10 if needed.
Contact: [email protected]
Do you offer refunds?
All sales are final. However, we are more than willing to work with you to ensure your satisfaction.
Do you offer any other study materials and resources?
YES! SSWEP offers a plethora of other exam prep resources, including individual study guides for each unit of the exam!
Visit our website @ www.savvysocialworkerexamprep.com
Get started now to prepare yourself to PASS the ASWB Exam with confidence!